How to Recover from a Broken Identity
Know who you are in Christ.
The words constantly rang in my mind.
I heard them from friends and in sermons.
Although I didn't necessarily know what they meant, I knew the weightiness they held.
My whole life my identity had been wrapped up in accomplishments.
My worth was determined by successes.
But those things can only bring you so far before they come crashing down around you.
And you're left with a broken identity.
"It's time for you to stop homeschooling."
The words came as a shock. I couldn't believe my husband was asking me to give this up. Just 5 years before, God had given me the task to educate our children.
Everything was going great! I had started several Classical Conversation homeschool campuses and had even applied to be a regional director.
I was succeeding. This was not the time to give up!
As I pondered his words, I saw everything I had worked for suddenly vanishing.
Letting this go was not going to be easy.
I was the homeschool mom.
I fought and bargained. But eventually God reiterated the same words….let it go.
I questioned God.
I wondered why He would let me become so vested in something that He would eventually call me away from. What would people think about me putting my kids back in school after I pushed so hard for them to be homeschooled?
I love that I can talk frankly with God.
He's not surprised by my feelings, my frustrations or the questions I have for Him. As I began speaking to Him about this situation, He revealed my broken identity.
My worth and value had become wrapped up in homeschooling. Not only was it my identity, but my idol.
I had placed it above Him. I let it define me.
Therefore if anyone is in Christ, the new creation has come: The old has gone, the new is here! 2 Corinthians 5:17 NIV
Jesus died so that I could made whole, in Him.
[clickToTweet tweet="Anything that defines us will control us." quote="Anything that defines us will control us."]
I want to be controlled by the Spirit and not the flesh. I want God's best for my life.
As I processed through, my motives were exposed.
The reason I didn't want to let go of homeschooling was not because I would miss it. The real reason was because I knew I'd feel lost without it. My fulfillment was found there.
Healing a Broken Identity
The next year would prove to be a very difficult one for me.
I felt purposeless. My days felt empty and alone.
But rather than give in, I pressed in.
There were 3 things that helped me recover from my broken identity.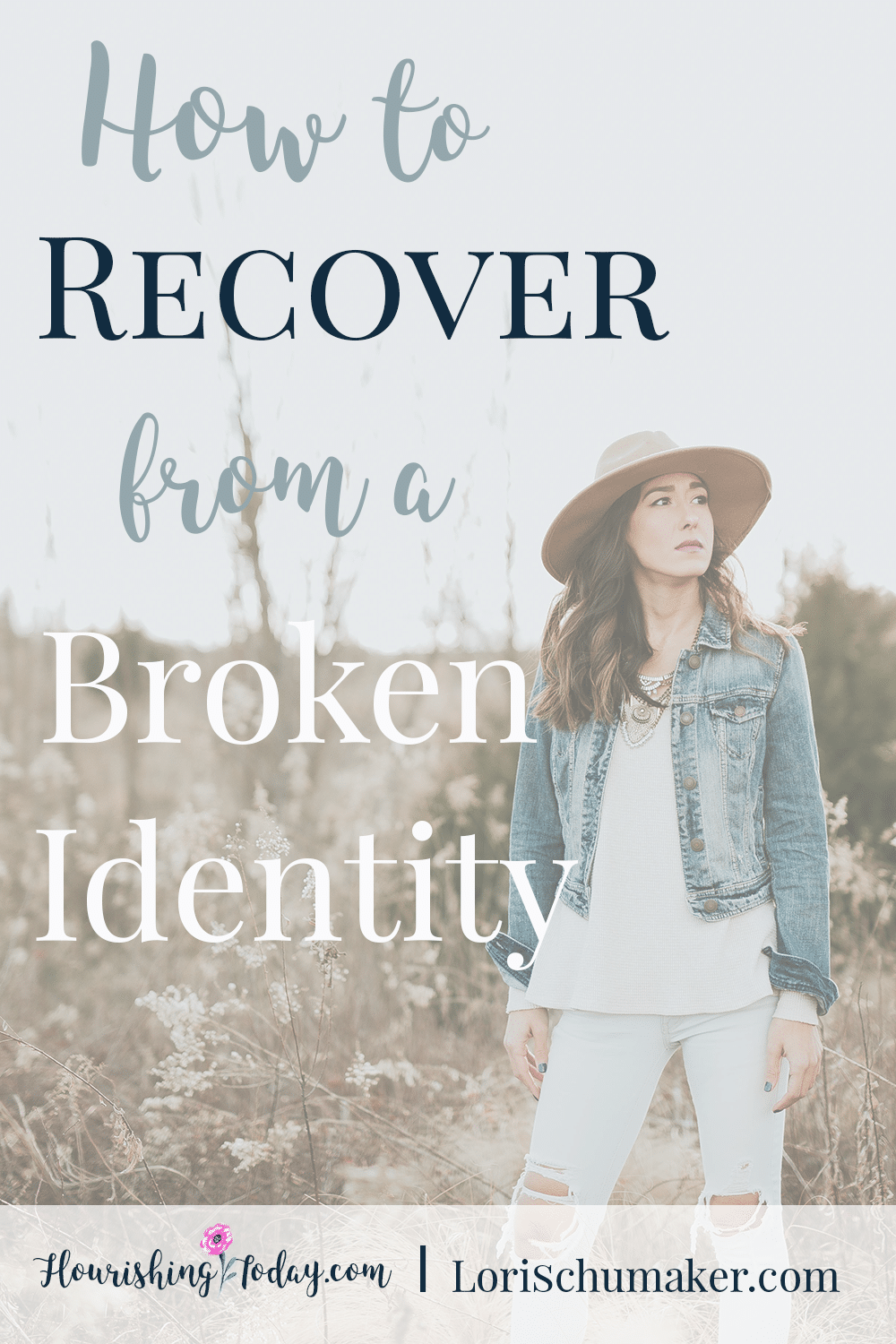 How to Recover from a Broken Identity
Intimately Know Jesus
This may sound like a strange point, since we already know Christ. But hang with me for a moment.
We can know about someone without really knowing them personally.
In fact, this was the kind of relationship I had with Jesus for years.
I went to church, read the stories of Jesus and even prayed in His name. But I didn't really know Him intimately.
There wasn't a personal connection.
I'm sharing the rest of this post over my friend Lori's blog Searching for Moments.