How to Cope with Your Children Growing Up
Have you ever been in a season where you knew it was time to let go of something?
Maybe that something was certain foods or habits.
Perhaps it was something a little harder to let go of, like a relationship or a job.
I've experienced various seasons of having to let go of things: I've let go of homeschooling for a season, only to have God call me back to it. I've also had to let go of some tv shows, that had an unhealthy impact on me.
Up until now, the things I've been called to release have been hard, but not impossible. However, this new thing God's calling me to let go of, well… it's a little more personal and a lot more painful.
Here I sit, planning out the final semester for my son's senior year.
I have such mixed emotions about all of this! I'm excited to see what God will do through this incredibly smart and handsome young man. But the mommy in me cries, "No! Why does he have to grow up?!?"
It's not easy releasing your child, even an adult child, out into the world.
It seems like just yesterday I was praying over him in his crib, rocking him to sleep and kissing his booboos. In 4 short months, he will be an adult and a high school graduate.
~Sigh~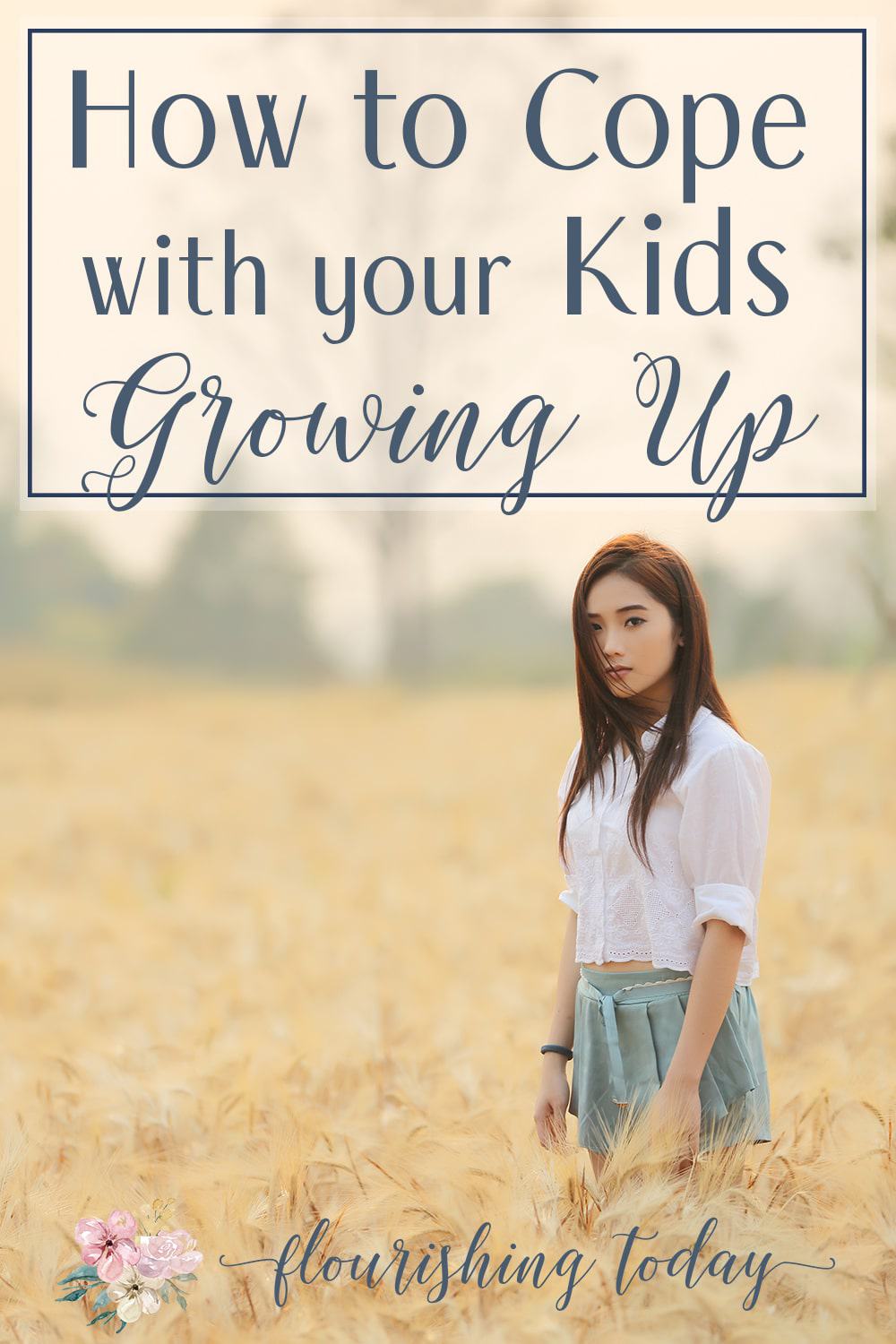 How to Cope with Your Children Growing Up
Parenting is not easy.
It's starts off physically challenging and ends up emotionally challenging.
I began thinking of the challenges Mary, the mother of Jesus, faced.
I am in complete utter amazement how she stood and watched her son suffer. The one she birthed, bathed and would later bury.
Mine is just graduating and I can barely stand it!
Yet, I recognize something in Mary; something we all have to help us through these difficult times when we need to let our children grow up.
Confidence in God's promises.
As I was praying, this scripture came to my mind:
Your wife will be like a fruitful grapevine, flourishing within your home. Your children will be like vigorous young olive trees as they sit around your table. Psalm 128:3 NLT
As I meditated on this scripture, the sorrow subsided as I was reminded of God's promises for my children. What I discovered about olive plants is that they are very tenacious trees, thriving in almost any condition and virtually impossible to kill. Even if it is cut down or burned, new shoots will continue to sprout up around it. The sprouts that grow up carry the same likeness as the more mature tree it sprouted from.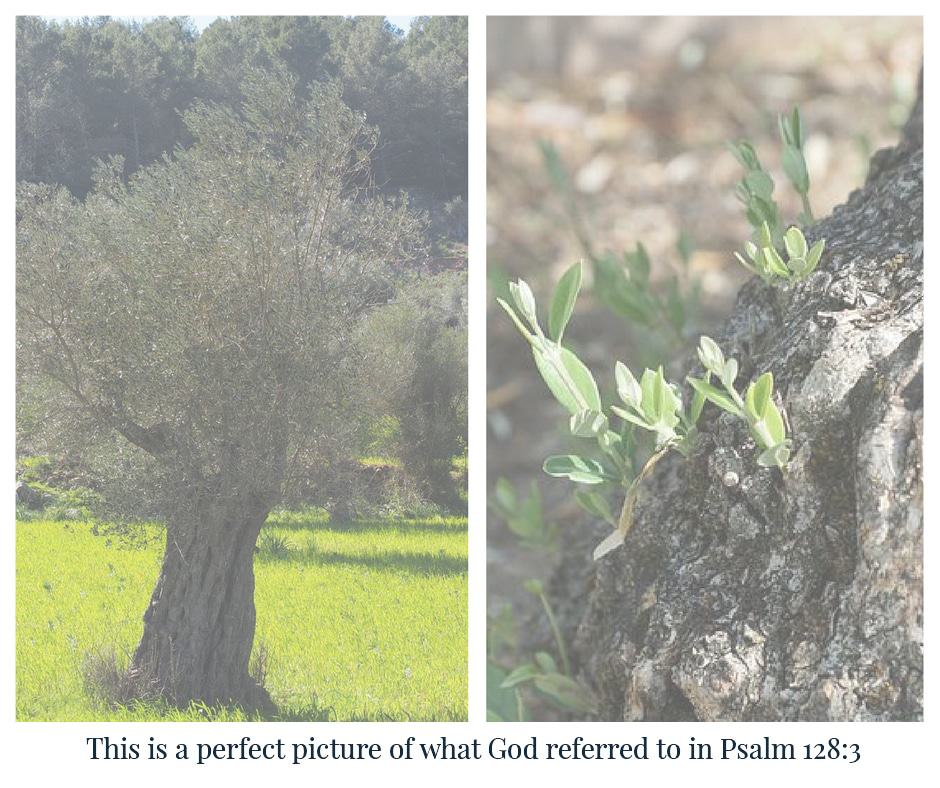 God was telling me that there is no reason to fear or worry for my son's future.
I don't have to just cope with letting him grow up, but i can actually be excited for this next season in his life.
Why? Here's what He reminded me….
Although he had been burned and cut during some of his most precious years, he would thrive.
The enemy has no right to him and his spirit is impossible to kill. Jesus is in his heart and there He will remain.
When the temptation arises for me to worry, I will remember the declaration I have for each of my children:
No weapon formed against them shall prosper. Every tongue that rises up against them will be condemned. Their bodies line up with the Word of God! No sickness or disease can come upon them, for they are covered by the blood of Jesus. They are tenacious, thriving and will fully walk in their destinies. The Lord guides us in how to raise them up, each according to their own bents, so that they will not turn from it when they get older. They will fully serve the Lord Jesus in the way He has designed them. In Jesus name, Amen!
Perhaps you needed to hear this today.
Letting our children grow up, although painful, can also lead to new opportunities.
[clickToTweet tweet="When that thing that you hold onto, begins to hold you, it may be time to let go." quote="When that thing that you hold onto, begins to hold you, it may be time to let go."]
Letting go, doesn't always mean getting rid of something. Sometimes it means laying it down at the feet of Jesus, so He can pick it up.
Are you struggling with letting your children grow up?
Can I encourage you today? Lay them down at the feet of Jesus. Look to the One who can do all things; He's familiar with laying things down, He gave His only Son. When we seek Him, we will find His help to let our children go and grow.
** I've included a bookmark of the prayer declaration above to place in your Bible. Any time you begin to feel overwhelmed by worry about your children, you can pull this out and confess it over them.**