Stepping Out in the Face of Fear
Barak told her, "I will go, but only if you go with me."
Deborah had just relayed a word from the Lord:
"The Lord, the God of Israel, commands you: 'Go, take with you ten thousand men of Naphtali and Zebulun and lead them up to Mount Tabor. I will lead Sisera, the commander of Jabin's army, with his chariots and his troops to the Kishon River and give him into your hands." Judges 4:6-7
After that command, Barak's response sounded a little lacking in faith.
Why wouldn't he just go?
God already told him he would be victorious.
Why did He need her to go with him?
And then God asked me to do something uncomfortable.
Have you ever been there?
You know God has instructed you to do something, and you are more than willing. But you don't want to do it alone.
Something in you needs to know that someone else is with you.
Somehow it seems less intimidating. Less scary. Less lonely.
When the new year began, I felt God whispering to me about "comfort zones". My first thought was: Adventure! Yay! I like the thought of adventure, spontaneity and fun.
But actually doing them makes my palms sweaty and my heart race.
When it goes from planning to action I think, Wait, you mean we are actually going to do these things?
Thinking about them is fun, doing them is…. a little frightening.
But just like with Barak, God is not surprised by my apprehensions.
************
It was time for the She Speaks conference to open. There were several things I was looking forward to… meeting some friends from my Compel Training and gleaning some wisdom and encouragement from Lysa TerKeurst and her amazing team.
And then there was the rest…. traveling alone (What?), staying in a hotel alone (Again, what??), sharing my book with a publisher (Am I even a real writer???).
All the insecurities arose as I began to put action to the plan.
I did not want to do this alone.
Even the fun stuff.
I tried to drag some other ladies with me, but for some reason or another, they couldn't go. So there I was, left with a decision.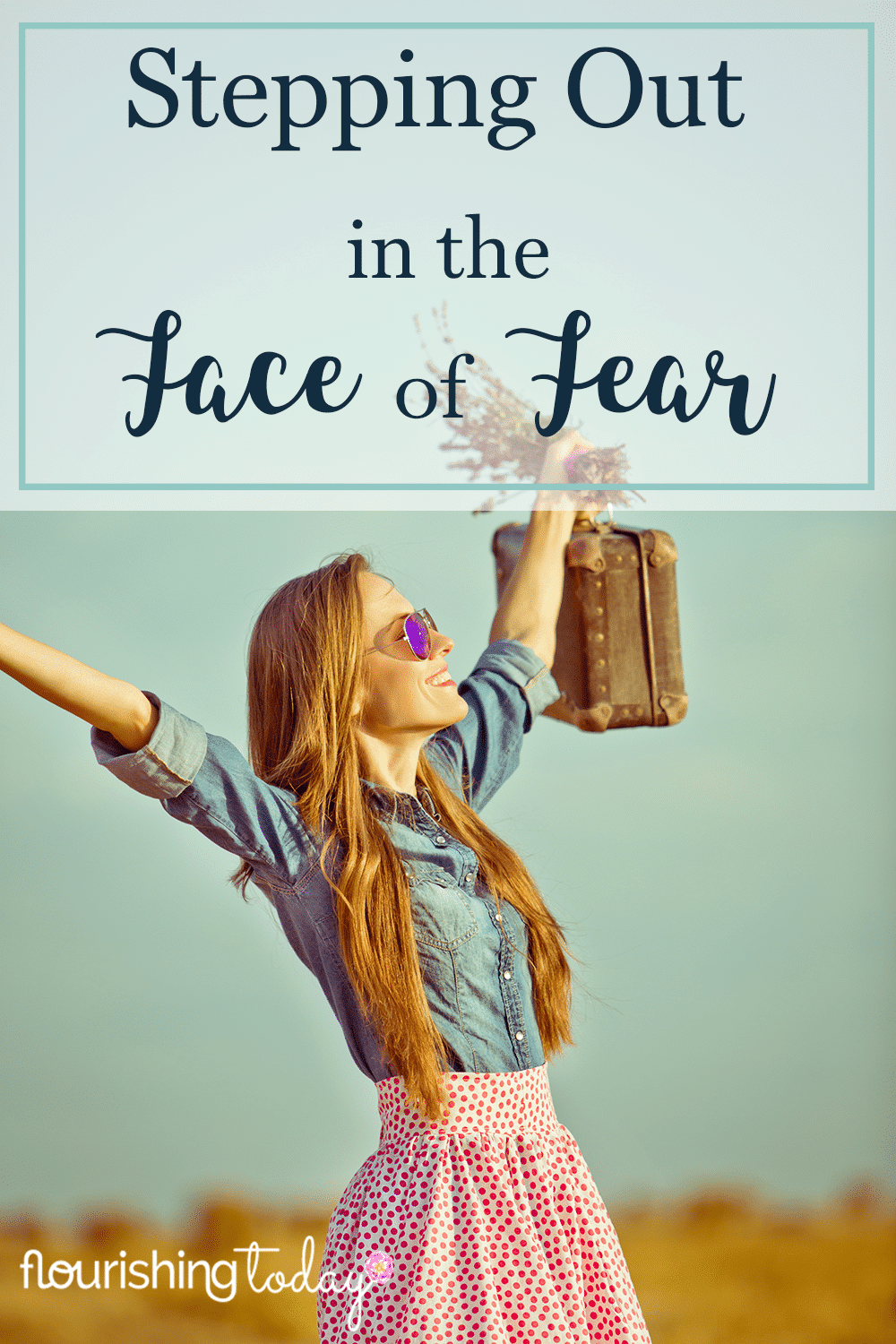 Will I go? Will I step out in the face of fear?
I had some real conversations with myself.
Self Talk helps sometimes–telling my soul what my spirit knows.
This is what I know:
[clickToTweet tweet="I have to be willing to step out in adventure when I say 'Yes' to God." quote="I have to be willing to step out in adventure when I say 'Yes' to God."]
I won't always know every detail.
I may not feel equipped to go.
However, I do know the One who is sending me.
He is All Knowing, Faithful and Always Available (just incase I have a meltdown and begin rethinking this whole adventure half way through!).
Life can be an adventure with God. He is fully prepared to guide us, protect us and be with us along the way. We have to make the choice to step out and go. I don't want to live with regret. Do you?
Sooooo, I did it. I booked the conference, the hotel and scheduled a meeting with the publisher. It's on. I'm choosing my destiny over fear. I'm choosing adventure over comfort. I may be afraid, but I'm doing it afraid. God is with me and He will keep me.
I love this quote by Mark Twain:
Twenty years from now you will be more disappointed by the things that you didn't do than by the ones you did do. So throw off the bowlines. Sail away from the safe harbor. Catch the trade winds in your sails. Explore. Dream. Discover. Mark Twain
What about you?
Is there something God's asking you to do? Fear will always try to hold us back from what God is asking us to do. Fear seeks to intimidate and tell us what will happen. We can choose to listen to the voice of fear or the voice of God. What He asks us to do, He will equip us to do.
So again, what about you? Are you ready for the adventure? Shut the door on the voice of fear and say, "Yes!" It will be a ride that you won't soon forget!
Are you ready to overcome the fears that are holding you back? Here's a free resource for you to help you to step out and overcome fear!