3 Simple Ways to Stop Worrying and Start Living in Victory
As a child I was known to be a worrier.
My creative mind would conjure up the most elaborate of "worst case scenarios" in any given circumstance.
A missed assignment meant I was failing the class and probably high school in general.
When a friend didn't call, I would assume I did something wrong and the friendship was over.
Worry has a way of bringing our minds straight to the possible negative outcomes and keeping us hostage there.
Recently I've found myself in this unhealthy cycle of worry.
With both of my boys moving out at the same time I've been focusing on the what ifs.
What if they aren't prepared for the real world?
What if something happens and I'm not there to help them?
The truth of the matter, is that God is taking care of my boys.
Although my husband and I have been stewarding over them all these years, God has been molding them and shaping them.
He is their Father and He loves them more than we do.
Rather than give into worry, I have to constantly remind myself that He is in control.
Perhaps what you're worrying about seems to be of a more series nature…your finances, your health, a potential loss.
[bctt tweet=" How do you deal with those worries? How can you stop the worrying and start living life in the midst of difficult circumstances? Click to Tweet " username="Alisa_Nicaud"]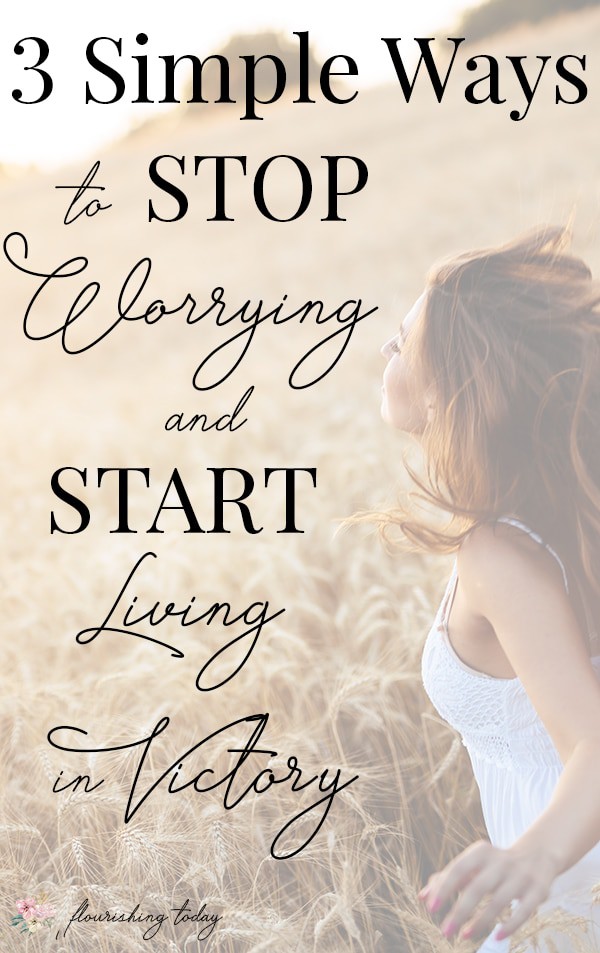 Here are 3 Simple Ways to Stop Worrying and Start Living in Victory:
That is why I tell you not to worry about everyday life–whether you have enough food and drink, or enough clothes to wear. Isn't life more than clothing? Look at the birds. They don't plan or harvest or store food in barns, for your heavenly Father feeds them. And aren't you far more valuable to him than they are? Can all your worries add a single moment to your life? Matthew 6:25-27 NLT
Identify the fear
In Matthew 6:25-27, Jesus tells us not to worry.
He knows our minds can easily become preoccupied with the concerns of everyday life or the difficult circumstances that lie in front of us.
But when we take our eyes off of God and place them on our situations, we become filled with worry, anxiety and fear.
Worry is rooted in fear.
Fear isolates us, holding us back from God's plan in our lives.
Rather than focusing on the what ifs, we can choose to ask why?
For example….
If you're worrying about your finances–why?
Do you believe God won't provide?
Are you worried you'll lose all your possessions?
Identifying the root of fear attached to the worry, enables us to cast down those thoughts that do not line up with God's Word and redirect our minds to the truth. It helps us to stop worrying and start living!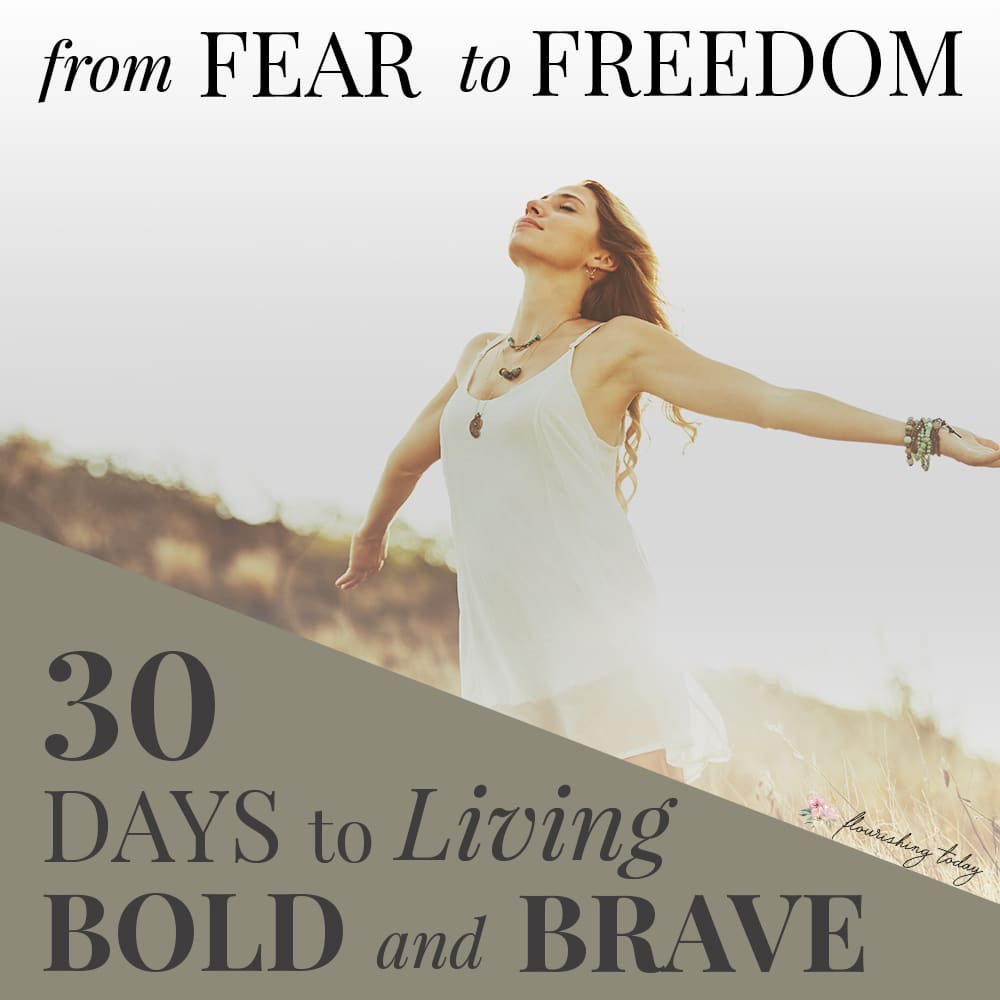 WAR against Worry
As an analytical, type A personality, I can quickly let my thoughts get out of control.
I will rethink something over and over until I've settled on the why and what behind a situation.
Unfortunately during that process, the what ifs start spinning out of control and before I know it, I've created more of those "worse case scenarios".
Because I know this about myself I'm learning to be more intentional with my thoughts. I'm learning to not just take them captive, but to WAR against them.
What does that look like?
Once I've identified the fear, I look up scriptures on what God's Word says about them.
When I worry about my sons and their ability to thrive in the real world, I turn to the back of my Bible to the concordance (or google) and I look up scriptures on God's protection over them.
Here's what I found:
But the Lord is faithful, and he will strengthen you and protect you from the evil one. 2 Thessalonians 3:3 NIV
The righteous person may have many troubles, but the Lord delivers him from them all Psalm 34:19 NIV
My God is my rock, in whom I find protection. He is my shield, the power that saves me, and my place of safety. He is my refuge, my savior, the one who saves me from violence. 2 Samuel 22:3 NLT
Once I find the scriptures, I begin to WAR:
Write the scripture- I literally write down the scripture straight from the Bible.
Apply the scripture- I ask myself, "What can I learn from this scripture and how can I apply it to my life?"
Respond in prayer- I talk to God about my worry, I lay before His feet and I confess the truths I just read in the scripture I wrote.
By using this method I'm able to take my focus off my worries and place it in it's rightful place….on God.
Turning Worry into Worship
Once I finish writing the scripture, applying the scripture and praying, I begin to worship.
If I'm being honest, this is my favorite part.
In the presence of the Almighty, worry melts like wax.
I begin to thank the Lord for victory in advance. I sing praises to His Holy name and tell Him how awesome He is.
I don't do this to get God to move….I do this because I need to be reminded of how BIG, AWESOME and GREAT He is.
It never fails, when I worship, worry flees.
Maybe you're in a place today, where worry is consuming you.
Friend, whatever you're worrying about, it's no match for God.
Nothing is too big or too small for Him to take care of. He cares for you.
Bring your worries to Him. Take on His yoke, it's easy and His burden is light.
Allow Him to penetrate every area of your being and fill you with His goodness.
Today is the day you stop worrying and start living in victory. Because God has you covered.
This post is part of a 30 day journey to living a BOLDER, BRAVER life.
Want to join us? Click on the graphic below to learn more!