6 Powerful Scripture Verses to Start Your Day
Years ago I began a holy habit of waking up speaking to God and declaring His Word over my family.
The moment my eyes would open, I would invite Him into my day with a "Good morning, Lord!" and ask Him to be my guide for each day.
With a busier schedule and more kids in school, I find myself inconsistent with this routine.
I even found myself calling it ritualistic, doubting that it was producing anything significant.
As I prayed and sought God on the matter, He began to speak to me about the importance of speaking daily scripture verses over myself and my family. He reminded me that although I didn't feel any major difference in the natural, I was warring in the spirit. There are times when our cries and our confessions seem to be producing no results in the natural, but much is taking place in the spiritual.
The truth of these declarations became very clear:
When we confess God's Word, our prayers are lining up with His will.
We are speaking things that may not be as if they exist.
There is power in our confessions.
Recently I've decided to become more intentional in this area. I want to operate in the full power given to me in Christ. I no longer want to walk around as a worn-out, defeated Christian. Jesus died so that I would have life in abundance, so today I'm claiming what is mine! I'm refusing to let the circumstances of life dictate how my day will go. Instead, the Word of God will be the covering for my family each day.
Maybe you're feeling the same way? Let's commit to confessing powerful daily scriptures verses!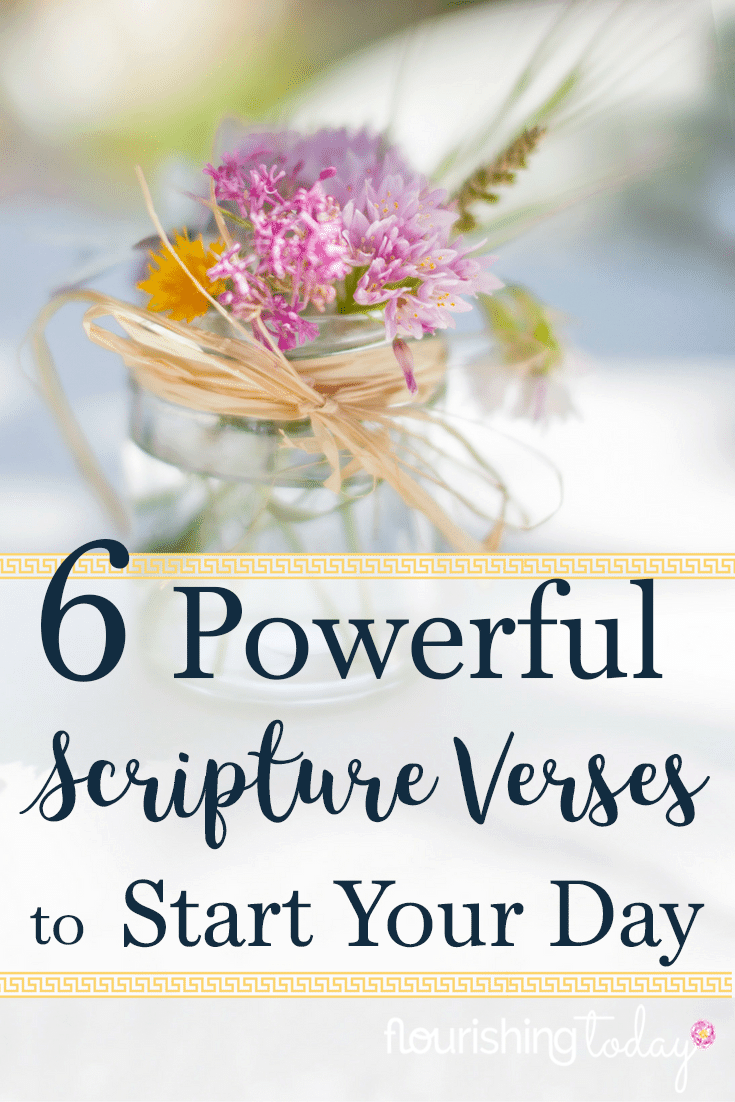 6 Powerful Confessions & Daily Scripture Verses
Daily Scripture for Protection
No weapon that is formed against you will succeed; And every tongue that rises against you in judgment you will condemn. This [peace, righteousness, security and triumph over opposition] is the heritage of the servants of the Lord, And this is their vindication from Me," says the Lord. Isaiah 54:17 AMP
Daily Confession
Thank you, Lord, that no weapon formed against me or my family will prosper. Every tongue that rises against us will be condemned. We have peace, righteousness, security, and triumph over our enemies as your children.
Daily Scripture for Favor
The LORD will make you the head, not the tail. If you pay attention to the commands of the LORD your God that I give you this day and carefully follow them, you will always be at the top, never at the bottom. Deuteronomy 28:13 NIV
Daily Confession
Thank you, Lord, that I am the head and not the tail, above only and not beneath in all that I do. You guide me and give me wisdom every day, causing all things to work out for my good.
Daily Scripture for Provision
And this same God who takes care of me will supply all your needs from his glorious riches, which have been given to us in Christ Jesus. Philippians 4:19 NLT
Daily Confession
Thank you, Lord, that You will supply all of my needs according to Your riches. Your supply is endless! I rest in Your ability to provide for me today. I refuse to worry, complain, or be stressed by any lack that I see, knowing that I am completely taken care of by You.
Daily Scripture for Blessing
Wherever you go and whatever you do, you will be blessed. Deuteronomy 28:6 NLT
Daily Confession
Thank you, Lord, that You bless me wherever I go. Whether I am at work, at the grocery, picking up my kids, or running errands, your favor surrounds me like a shield.
Daily Scripture to Flourish
May the Lord cause you to flourish, both you and your children. Psalm 115:14 NIV
Daily Confession
Thank you, Lord, that I and my family will flourish in every area.  My finances, my health, my relationships, my work, my spiritual life are all flourishing because of You. My husband will grow in his business, have flourishing relationships, and walk in perfect health. Our children will make godly friends, excel in school, and be in good health and prosper, even as their souls prosper.
Scripture for Victory
No despite all these things, overwhelming victory is ours through Christ, who loved us. Romans 8:37 NLT
Confession
We are more than conquerors in Christ. Overwhelming victory is ours. Fear cannot hold us back. Depression has no place in our lives. Lack cannot come near us. Our thoughts line up with Your Word. Our mouths confess Your greatness and Your love for us. The enemy cannot hold us back, defeat us or discourage us. Victory is ours in Christ.
If you'd rather pray these confessions in one prayer, I made a graphic to help you out. Feel free to print it out, laminate it and stick it in your bible! The more we confess these daily scripture verses the more we will see the fruit of God's work in our lives.
Do you want to learn to speak God's Word over your life? Join the SPEAK THE WORD CHALLENGE and get your FREE Bible Reading Plan for the month!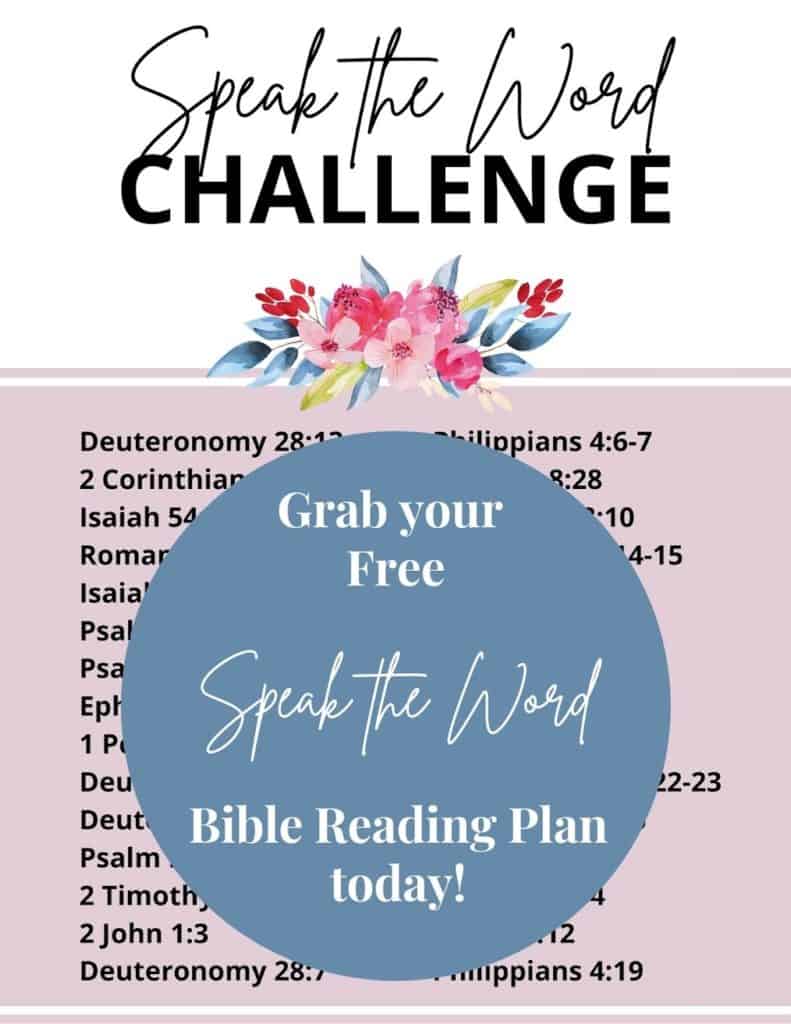 Also, I've included a Free Daily Prayer Declaration for you:
**Here's a free printable for you!**