Testimony Tour: How I Found Freedom in Complete Surrender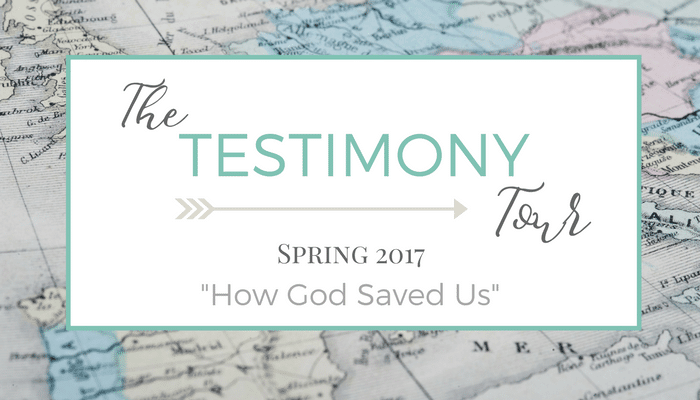 I've always been a fighter.
I'm convinced I came out of the womb with boxing gloves on, ready to take on anything that came my way. As a young girl I was determined, strong-willed and thought I could conquer the world. Full of spunk and passion, I longed to do something that would make a huge impact.
And then life happened.
Bad choices.
Broken relationships.
Unforeseen circumstances that would cause me to cower.
To shrink back from the passion that stirred inside me.
My tendency to fight turned into a propensity to fear.
The urge to fight became the need to control.
I needed to be in charge….of my circumstances, my environment and my relationships.
The passion in me that longed to help others, soon became the fight against them.
In my eyes, the world was unsafe and unpredictable.
The only logical option was self-preservation and self-reliance.
Who could I trust anyway? 
The people I relied on the most seemed to consistently let me down.
Inner vows began to form etching declarations into my mind that No one would ever hurt me again.
The hidden struggles in my heart and mind were guarded by a stellar outward appearance.
I looked confident and put together to those around me, but on the inside I was drowning in insecurity and fear.
Freedom in Surrender
With a shaky marriage and two young boys under 3, I was doing all I could to stay afloat. I was treading water with a 50 pound backpack on, knowing full well I could sink at any moment.
And then I received the phone call that pulled me under.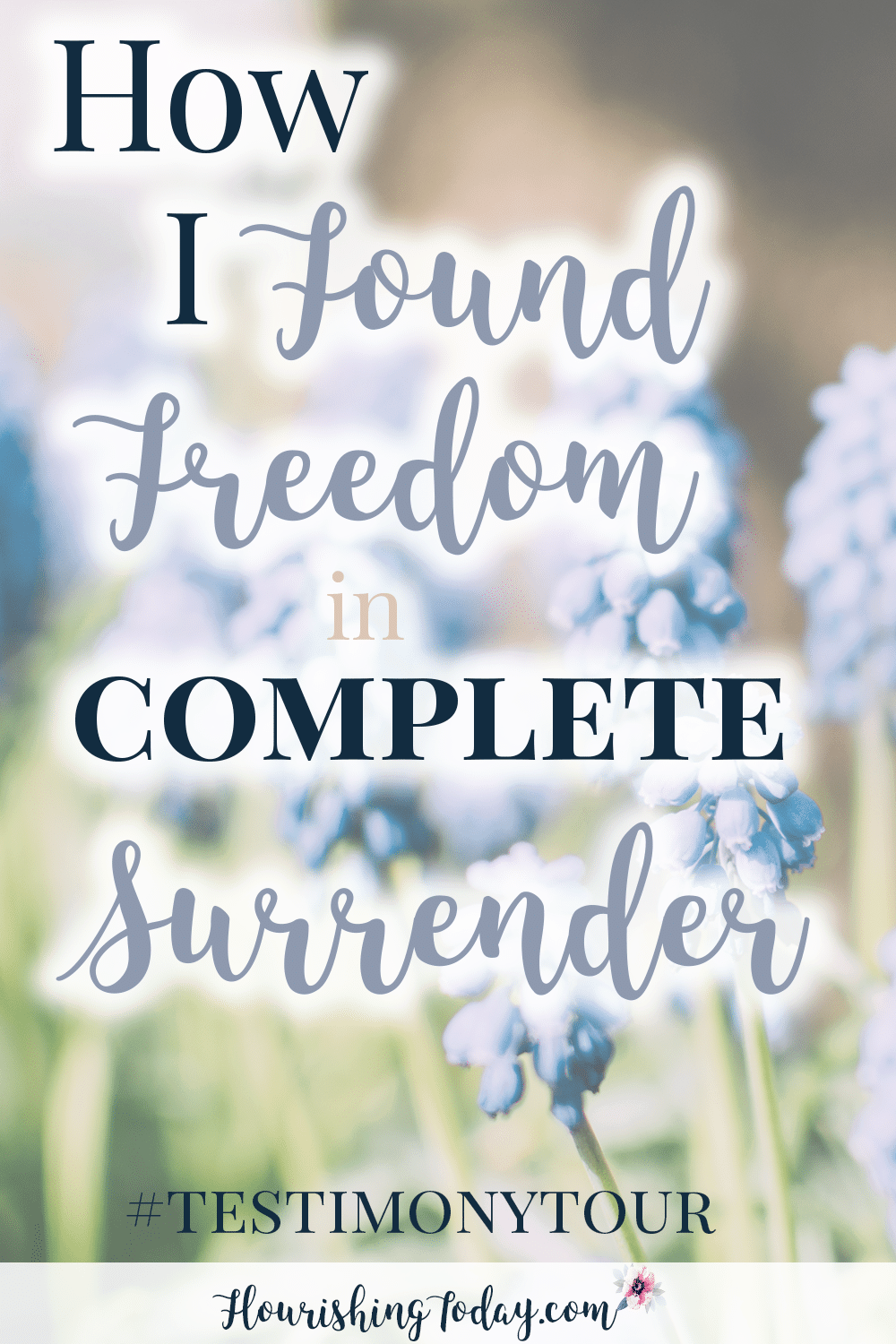 My father had been killed in a car accident.
I felt like my world was falling apart and no one was there to pick me up.
Even if my father and mother abandon me, the Lord will hold me close. Psalm 27:10 NLT
Each day seemed to grow dimmer as grief and fear settled into what seemed like their permanent home in my heart and mind.
I grew up learning about God and His faithfulness, but at that moment He seemed distant. While I was busy building walls to keep out the hurt, I had enclosed myself away from everyone who could help…..including God.
But extreme pressures call for extreme measures.
I took a chance, calling out to God, even though I wasn't sure He would answer.
I had questions and a lot of them. 
Why had He taken my dad at such a young age? Why I had experienced so much hurt in my life? How could I go on after all that had happened?
Although He didn't specifically answer any of these questions I asked, He also didn't ignore my cries.
Rather than answering my pleas, He nurtured my soul.
He began telling me who He was and how much He loved me. He surrounded me with people who spoke truth to me and loved on me. Drawing me into His Word, He began softening my heart.

In my most desperate place, when I had given up on life, God hadn't given up on me. He reached down into my situation and took hold of me. He refused to let me be swallowed up by grief.
In His Sovereignty He brought me in to a local church, where I would be comforted and accepted.
He drew me into a place that lead me to Jesus.
After years of fighting and holding on to control, I let go.
There's freedom in surrender.
I gave Jesus full access.
His Spirit began permeating every area of my life, drawing me deeper into a relationship with Him.
I was baptized in the Atlantic Ocean, where I publicly declared Him as my Lord and Savior.
That's where my real journey began.
Has life been perfect since then?
No.
In fact, I've had some hard times.
Miscarriage. Broken friendships. Disappointments.
But I haven't been alone. God's been by my side the whole way.
Am I still fighting?
Yes. But in a different way.
The more I surrendered to Christ, the more I realized He had wired me for His purposes. The passion and fight that was in me was to further His kingdom.
Rather than longing to being known, I'm passionate about making Him known. My fight is not against people, but against an enemy that rises up against God's people.
Prayer has become one of the things that I cherish most.
[clickToTweet tweet="When we surrender to God, He'll use things we least expect for His glory. " quote="When we surrender to God, He'll use things we least expect for His glory. "]
So what about you?
Have you surrendered to Christ? If you have, I rejoice with you! If not, I'm inviting you now. There's no formula to follow or right thing to say. The bible says if you confess with your mouth that Jesus is Lord and you believe in your heart that God raised him from the dead, you will be saved. (Romans 10:9)
When you call out to Him, He's faithful to respond. You don't have to get your life right before you call on Him. Mine was a wreck. But it's in those broken moments when we can't help ourselves that He shows up strong.
---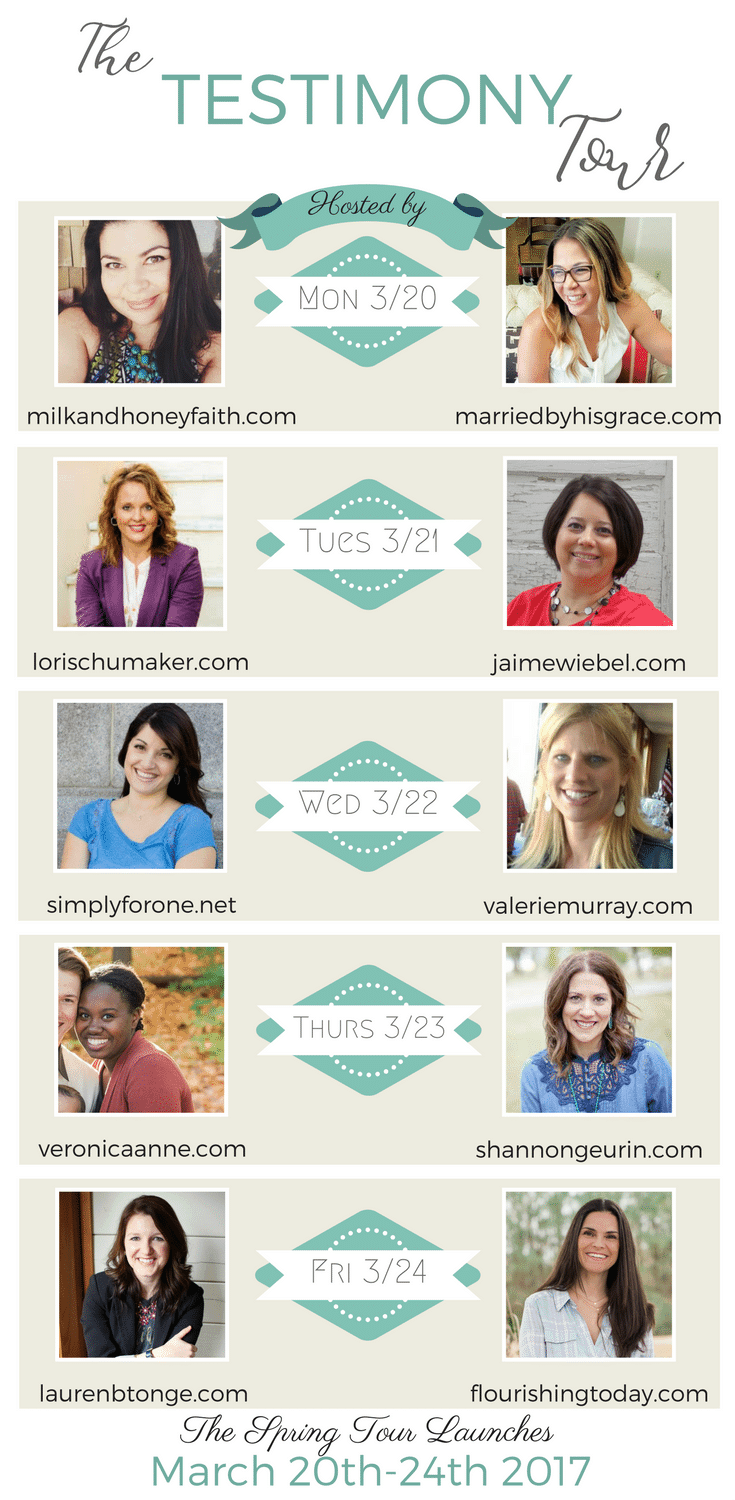 Thank you for visiting the Testimony Tour. Although this concludes the tour, I encourage you to visit each testimony shared this week. If this is the first post you've read, why not start from the beginning? You can begin with Natalie Venegas @ MilkandHoneyFaith.com. 
As always, I'd love to hear from you! Leave a comment below to connect!
Also, if this post was encouraging to you, would you mind sharing? Perhaps this is exactly what someone else needs to hear today!

You can also visit the rest of the Tour by visiting the links below!
Day One
Milk and Honey Faith – Married By His Grace
Day Two
Searching For Moments – Seeking God with Jaime Wiebel
Day Three
Simply For One – Cord of 6
Day Four
VeronicaAnne – Shannon Geurin
Day Five