How to Find Freedom from the Fear of Rejection
The second my eyes saw him I darted the other direction.
It didn't matter that I was his teenage child and he was my father; coming face-to-face with him unleashed a monster of fear I couldn't suppress.
I ran to the one place I was sure he wouldn't go…the women's clothes. Hiding behind a rack filled with the latest fashions, my heart pounded and my mind raced.
Why had he not wanted me?
Why did I have to go through this?
What if I pushed my cart back into the aisle and made eye-contact… would he smile?
I continued to hide knowing he was sharing an experience with his other children that I would never have…picking out school supplies.  It may have seemed insignificant to anyone else, but to me it was one more moment I missed out on. With my knees shaking, I concluded there was no way I could go back into the same aisle as him. In fact, I couldn't continue shopping at all.
I left the store with a black cloud over my head and a heaviness in my heart.
I had come to expect the feelings of loss. Each time I witnessed a friend engage in a tender moment with her father, I felt a slight tinge of emptiness looming in me. But this time was different. I wasn't just watching someone else's father. It was my own father  with his sons—the children he chose, while I remained the daughter he had rejected.
My father's decision was set in stone before I took my first breath. It was solidified with four small dashes stretching across a blank line that could have bore his name on my certificate of birth. Gazing upon those dashes I wonder what it would have been like to be loved by a daddy. To crawl upon his lap, wrap my arms around his neck, and say, "I love you."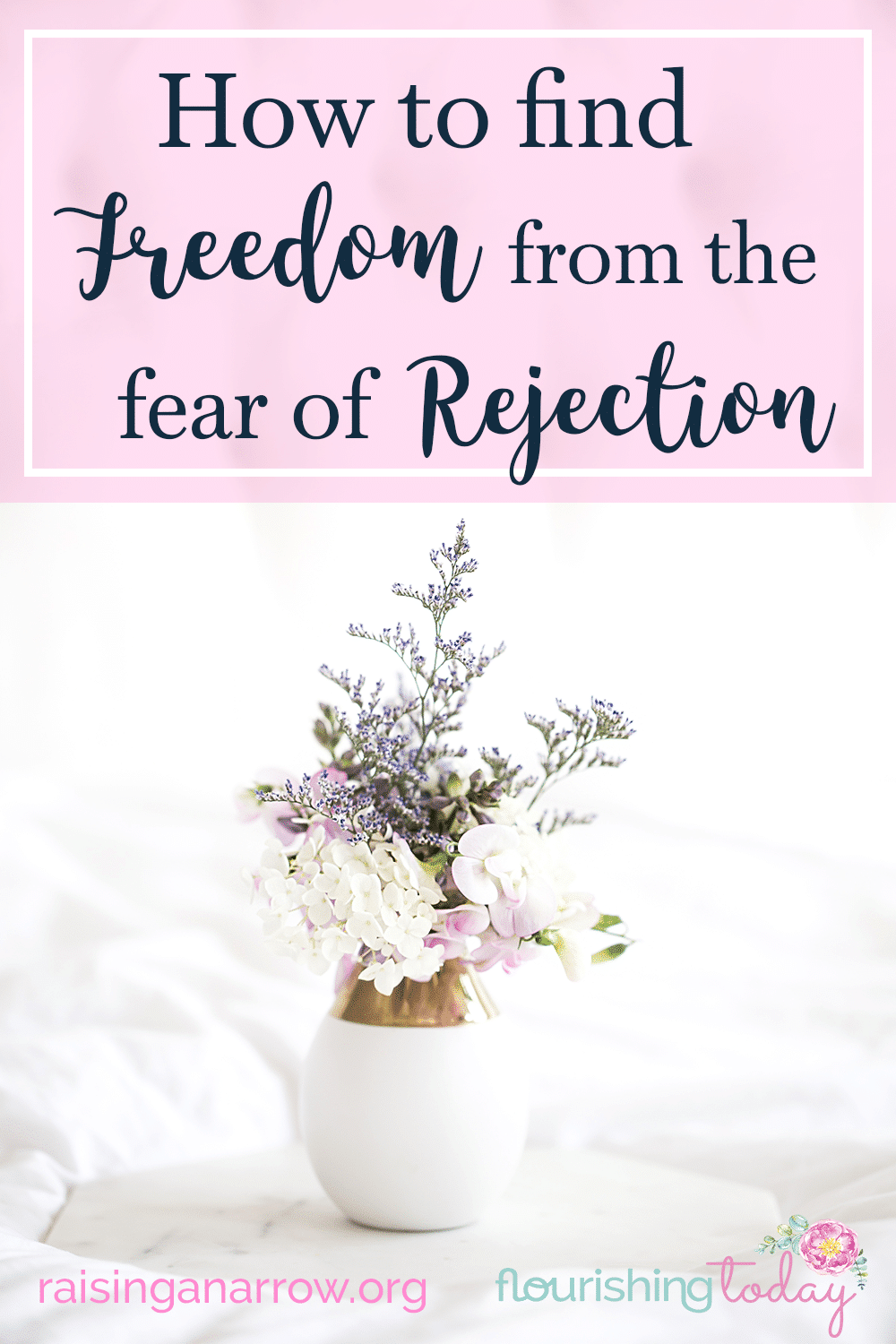 Rejection.
It has the potential to corrode the life of any person—regardless of age, race, gender, social, or spiritual status. The spirit of rejection seeks to attach to the core of a person, producing insecurity, fear, doubt and anguish.
Overcoming Fear of Rejection
As a young girl I never tried to understand my father's rejection, I just felt it.  It wasn't until college that I began realizing his absence was having a profound effect on the way I viewed God. I began crying out to God for His help. I discovered Psalm 68:5, (God is a) "Father to the fatherless, defender of widows–this is God, whose dwelling is holy."
This verse led me to pursue God even harder.
My questions became less about what was and more about what could be.
What if God could fill the gaping holes in my heart created by my father's rejection?
What if His redemption included not just my future, but also my past?
In my daily quiet times God began revealing deeper insight into the events of my life.
Yes, my father had rejected me; but that fact didn't have to define me.
Through his actions, the enemy tried to convince me that I wasn't worthy to be loved or accepted. He had a ruthless plan to steal, kill and destroy my identity as a child of God. But God had a better plan. His plan was to accept me into His family as his own. Continuing to view God through the lens of my father's rejection would most likely have kept me on a path of defeat. I had to choose to see life through the truth of God's Word. That choice has given me joy, peace, and ultimately healing.
I'd be amiss if I led you to believe growing closer to God made me immune to rejection.
 We are all susceptible to rejection.
[bctt tweet="When someone rejects us, it says more about who they are than who we are." username="Alisa_Nicaud"]
But I can tell you this: God will never reject you. He promises in His word to never leave you or forsake you. (Deuteronomy 31:6)
My precious friend, whether you've experienced rejection on the elementary school playground or in relationship you treasured dearly, the Lord wants to heal that tender place in your heart. He will use every hurt for your good and His glory.
You intended to harm me, but God intended it all for good. He brought me to this position so I could save the lives of many people.  Genesis 50:20 (emphasis mine).
God wants to restore all the broken places in our lives; including the years of rejection. Restoration begins when we seek the truth about who God says we are in His Word, and it continues as we commune with him daily through prayer.
Rejection may mark the beginning of your story, but it doesn't have to define the end. You can find freedom from rejection. I encourage you to draw closer to God today and let His truth mold you into the mighty warrior He designed you to be!
About the author:
Leigh Ellen Eades is a writer on a mission to tell Jesus' story. She's passionate about her family, treasures coffee with friends and relishes quiet moments reading a book.