When God Shows Up in the Most Unlikely Way
Have you ever noticed how God shows up in the most unlikely ways and through the most unlikely people?
It never ceases to amaze me how God uses the simple things to confound the wise. How He shows up in the least expected ways to prove His Sovereignty.
Like when He….
used a boys lunch to feed 5000 people. (John 6:1-14)
enlisted a prostitute to hide the Jewish spies sent to look over Jericho. (Joshua 2)
spoke through a donkey to save a man's life. (Numbers 22:21-39)
or when He chose a virgin girl to give birth to the Messiah. (Luke 1:26-38)
With all these examples, why should we be surprised when He shows up this way in our own lives?
Yet many times I am.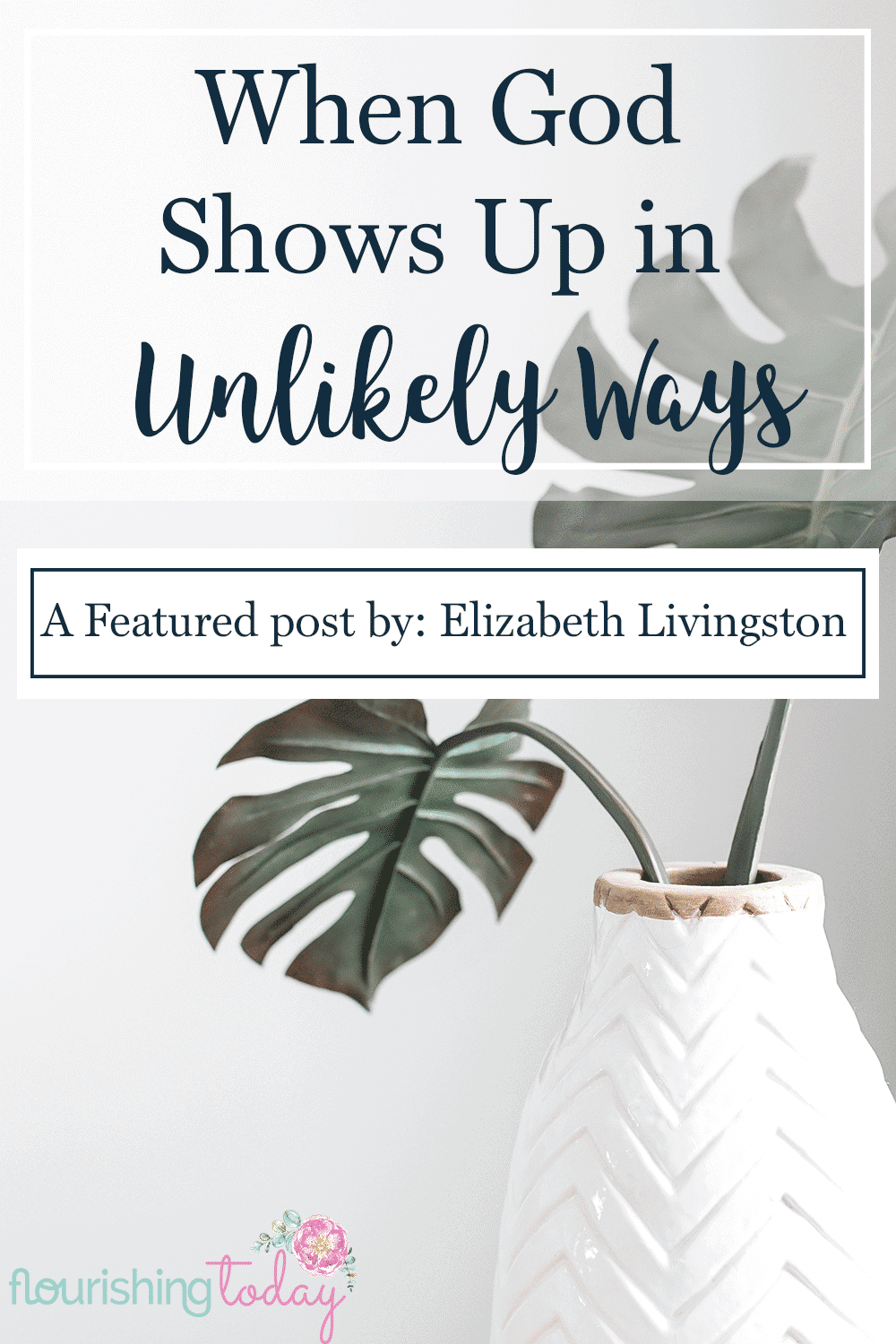 This week my friend Elizabeth reminded me of the many times God has used my children to speak truth to me, lift my spirit, and remind me of who He is.
And why wouldn't He use them?
They are completely open to His promptings.
And he said, "Truly I tell you, unless you change and become like little children, you will never enter the kingdom of heaven. Matthew 18:3 NIV
There's something about the innocence of a child that keeps their heart open to what God calls them to do.
A boldness to obey Him and speak freely about Him.
And there's something about a person who hears God's call, but feels completely inept that creates a complete dependency on Him.
They become useable in His kingdom.
It's a heart completely dependent upon Him that turns an unlikely candidate into a first choice. #howgodshowsup