3 Simple Steps to Cultivate a Thankful Heart
Tomorrow is the first day of fall! I love this time of year. Not just because the temps are cooler (but PRAISE GOD for that!).
The real reason I love fall is that it represents a time of focusing on thankfulness.
The past few weeks have been so busy, that being thankful has been nowhere on my radar.
School has begun and extracurricular activities are in full swing, leaving my calendar filled to the brim.
Rather than being thankful, I've been complaining about this new schedule.
What I've learned about complaining….is that it's contagious.
My sour attitude has been rubbing off on my children.
I've been bombarded with complaints about chores, school work, taking care of the dog, and many other things.
I knew something had to change, and it would have to start with me.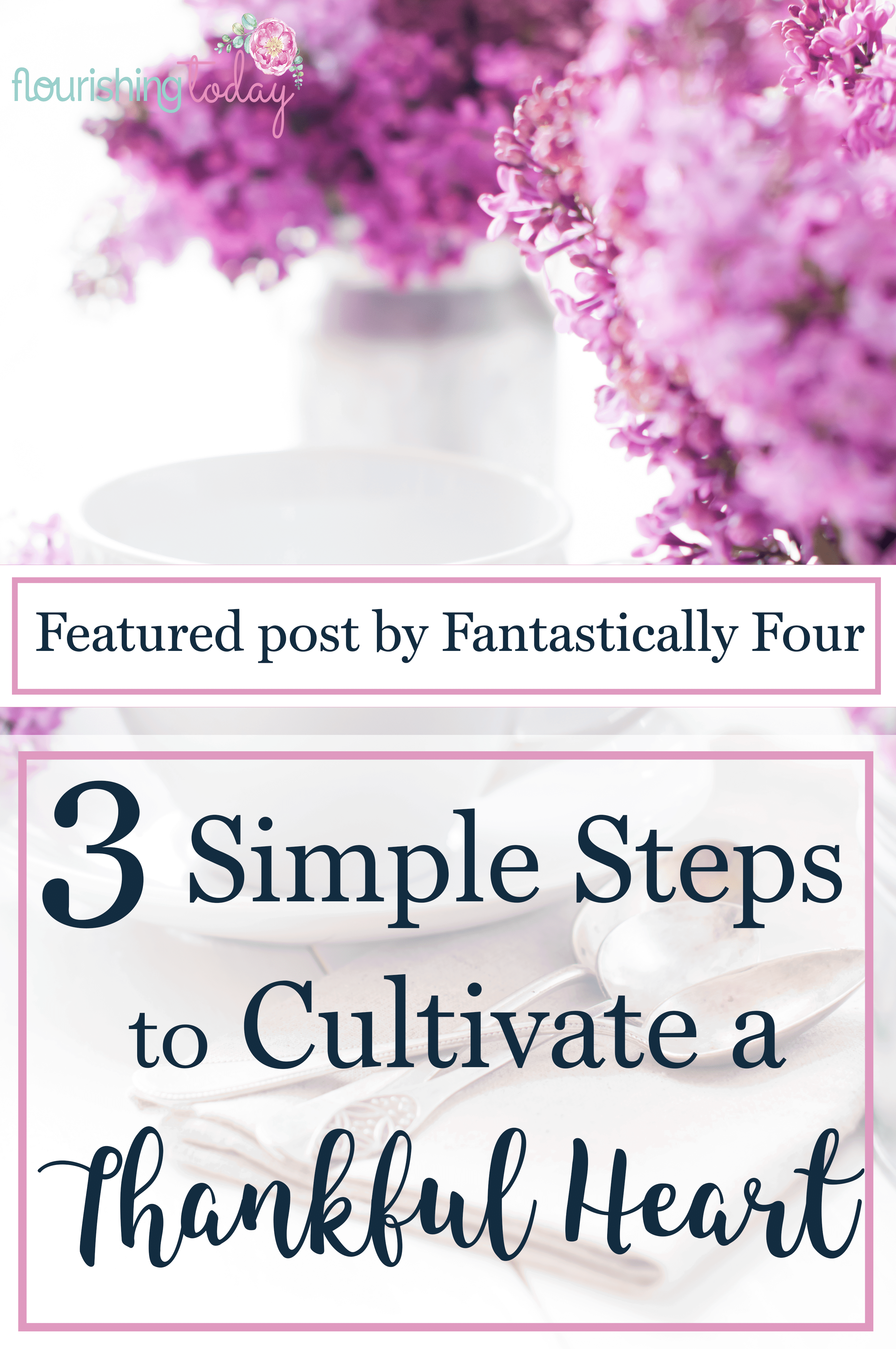 I began thinking about what I could do to cultivate a thankful heart in myself and my family.
In the past, the easiest way for me to nurture a thankful heart has been to spend time in the presence of God.
One of my favorite verses on thankfulness is found in Psalm 100:4:
Enter his gates with thanksgiving and his courts with praise; give thanks to him and praise his name.

Psalm 100:4
Nothing fills me up quicker than time in the Word and praising God.
As I read His truths I'm reminded of all He has done for me.
I can't help but be thankful!