The Art of Finding Silence in the Midst of the Noise
Silence is golden.
Every visit to the movie theater I was presented with this phrase.
Years later, I'm still being reminded of the importance of silence.
It is golden.
For many reasons.
When you have children in the house, life can be a little chaotic…..and loud.
As mommas, it's important for us to take time out and rest in the Lord. To be still before Him and quiet our minds.
But we don't do that well.
Silence.
We almost get addicted to the constant noise, leaving us feeling uncomfortable to sit in the quiet to listen for God.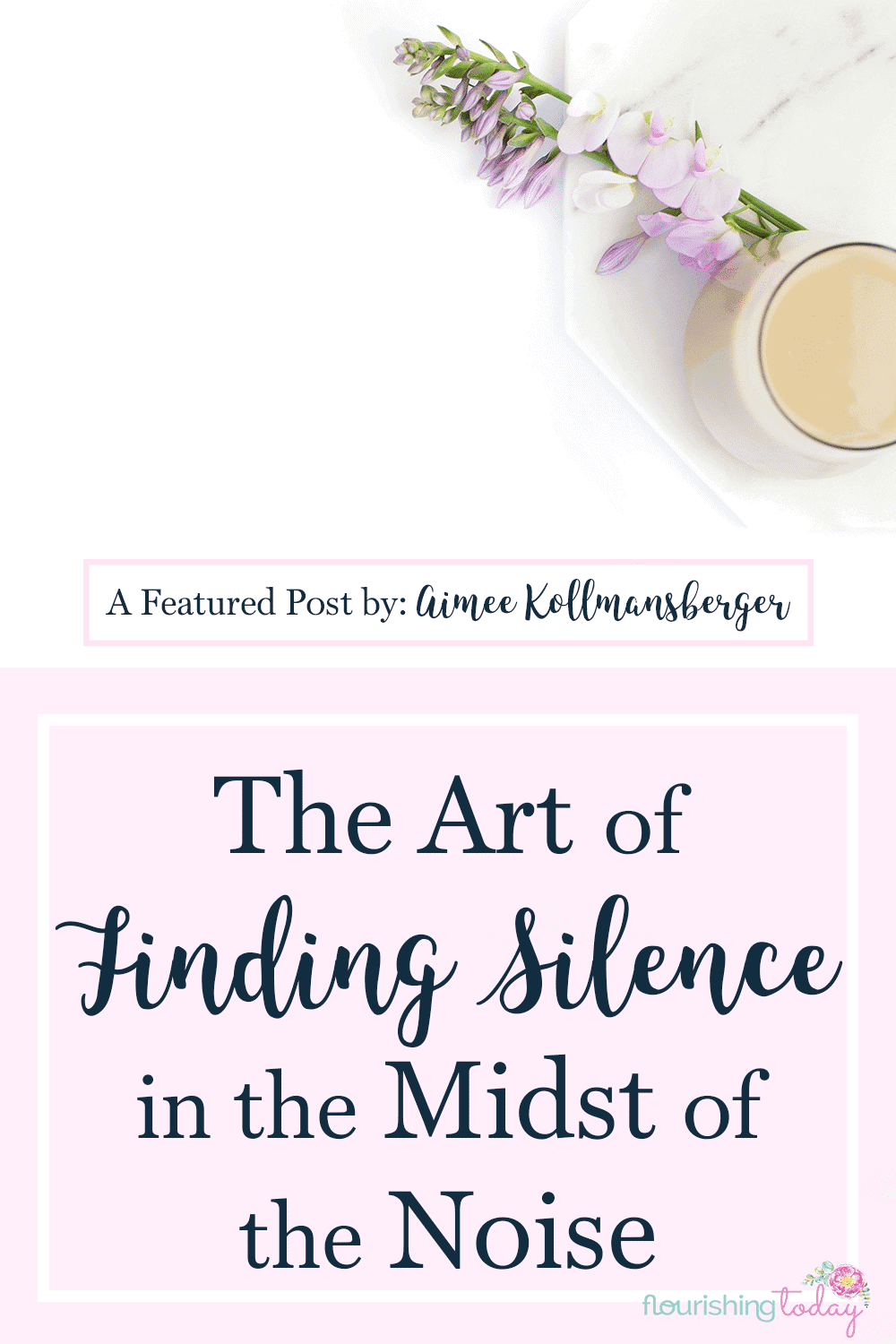 My friend Aimee from knows this very well. She uncovers the importance of silence, but also the reluctance for us to sit quietly.
She explains:
Being silent doesn't come easy. We have mind-chatter, anxiety, an incessant desire to grab our phone. The good news is that we get to know ourselves better through this–we see that we are not good at being still, not good at waiting on God. We recognize that we do not trust God with the things that aren't getting done while we sit. We don't trust that He can lead us into what we need. Choosing silence and solitude is an expression of trust, of relinquishing control. We stink at that.
I had never thought of sitting in silence before the Lord as relinquishing control. But it's true. It's putting all other things aside and letting Him take the lead. He has so much He wants to say to me. It's simply my job to sit quietly and listen for Him.