Happy Thanksgiving!
This year this holiday has snuck up on me.
I must admit that I am not as prepared as I was in years past.
But thankfully I have a few ideas from last year to carry forward into this year and a few more from a fellow blogger!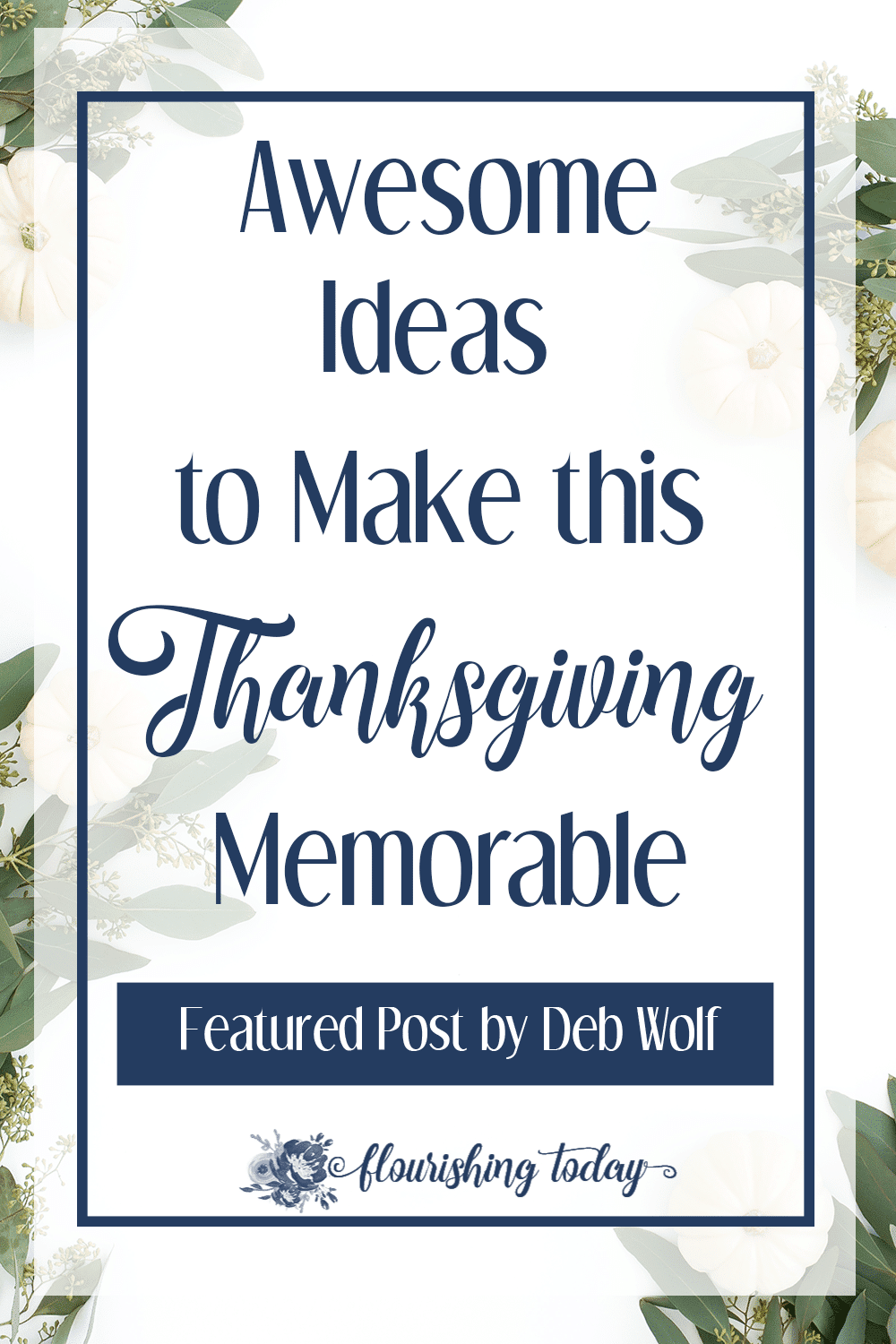 Last year my family and I made some new traditions….
We made a tablecloth of Thanksgiving.
We made a family game box, filled with questions that we would usually never ask each other. (ex. Where would you go if you could go anywhere in the world?)
Another awesome resource I created last year was a Thanksgiving Journal. It contained 14 days of scriptures on being thankful and ample space to write down what we are thankful for each day.
This week I read a few more traditions I would love to incorporate from Deb at Counting My Blessings.
Deb listed 7 ways to make this Thanksgiving Memorable.
Here are just a few I want to incorporate:
Start the meal with a scripture verse and a prayer.
Make a gratitude jar.
Celebrate with the Legend of Five Kernels.
Deb even offers 20 conversation starters for the Thanksgiving table!
Thanks, Deb for this wonderful resource! To read more of her post and to learn more about these memorable traditions, you can go to Counting My Blessing.
Before we link up, I want to leave you with this beautiful quote by Abraham Lincoln:
The year that is drawing towards its close, has been filled with the blessings of fruitful fields and healthful skies. To these bounties, which are so constantly enjoyed that we are prone to forget the source from which they come, others have been added, which are of so extraordinary a nature, that they cannot fail to penetrate and soften even the heart which is habitually insensible to the ever watchful providence of Almighty God. Abraham Lincoln, 
Have a wonderful Thanksgiving Day!
And now for this weeks linkup!
[inlinkz_linkup id=751189 mode=1]