3 Important Benefits of Being in Community
Community.
I've heard it defined many ways, but my favorite is this: a feeling of fellowship with others, as a result of sharing common attitudes, interests, and goals.
A community is a place where people can feel loved, accepted and be themselves.
We find it in many different places: church, school, neighborhoods, clubs, etc.
Yet as I began blogging, I had a difficult time finding a community that I could belong to.
I wasn't sure how to "get connected" online.
Shortly after joining Compel, a writer/speaking training group provided by Proverbs 31 Ministries, I learned about linkups.
This is where I found my online community.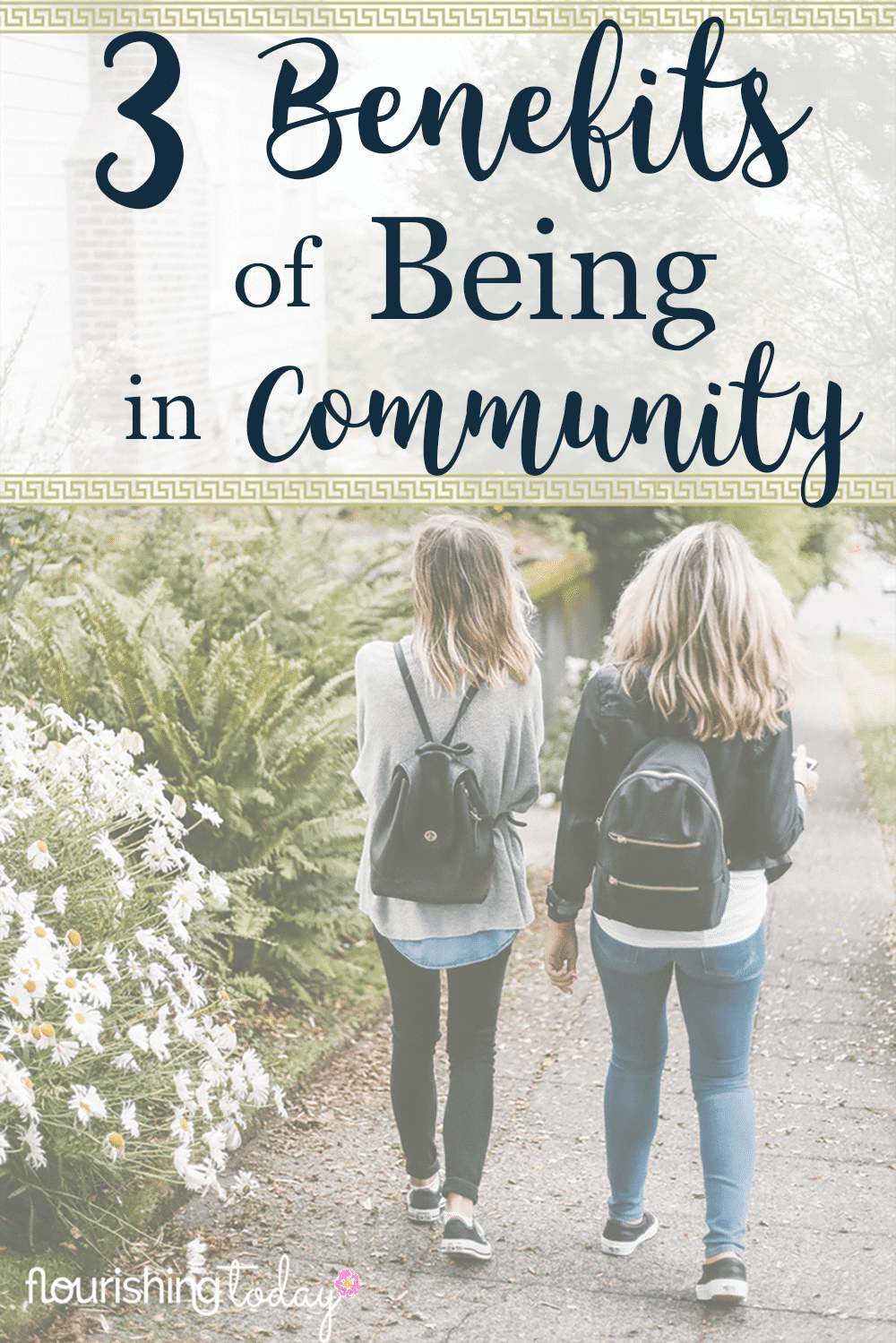 3 Important Benefits of Being in Community
Meeting New Friends
Meeting new friends is not always easy. At least not for me. One of the things I've heard from most women is that they feel disconnected. I totally get that. I'm on the introverted side, so connecting online is way easier than in person. But honestly, as I've met new people online, it's given me confidence to introduce myself to others in person. We serve a relational God and we are made in His image. Whether we realize it or not, we need each other!
What is one way you can meet new people?
Knowing you're not alone
The enemy constantly wants to convince us that we are the only ones going through hard times. If he can isolate us, he can lie to us. One of the biggest benefits to community is that we are able to see that everyone struggles. It opens up opportunities for us to take our eyes off of our situations and pray for others who are hurting.
Who in your community can you pray for today?
Encouragement to keep going
Let's face it, blogging can be rough. Life can be even harder.
We need friends who come along side us and help us through the rough times.
When we want to give up they remind us of why we should keep going. They cheer us on and point us toward God's word and what He has to say about our situations.
Who in your life helps you when your struggling?