10 Ways to Keep the Fun in Marriage
A couple of weeks ago I had the privilege of traveling with my husband while he attended a conference for work in beautiful Florida. I was able to go to a reception they held one night and we had a blast. They had everything from a s'mores bar and shaved pork tenderloin sandwiches to pictures with snakes, tarantulas and dancing.
As I was talking to one of my husband's colleagues, he came over and took my arm and excitedly showed me a picture of him and his team holding a huge, menacing snake. "Come on, let's go get one together," he said.
It's so important to have fun in your marriage.
"What!!?" No was my first thought.
I'm not holding a snake.
No way. No how. I'm not doing it!
His eyes were excited and eager, so off I went with him, thinking that surely I'd back out at the last-minute.
But, somehow I didn't.
First, he had that excited little boy look on his face. You know the one. The one that husbands get when they get to do something that they would've done as a little boy.
Second, I didn't want to disappoint him. And honestly, being with him, experiencing this "thing" was all I needed to say yes.
I was scared out of my mind yet it didn't matter because it was for him.
He was so excited I could almost feel his heartbeat, and there was no way I was going to take this excitement from him.
So I stepped in front of the backdrop and I let the attendant put the snake around my neck and over my shoulders.
I don't think I've ever shaken so much in my entire life. I literally shook for the whole 2 minutes it took to snap the picture.
I'll never forget this memory of ours.
I can't stress enough how important it is to have fun with your spouse, no matter how long you've been married.
Think back to your honeymoon and early years of marriage. Wasn't it fun? The fun shouldn't stop there!
In fact, the longer you are married, the more fun you should have. So, here are some ideas for ya!
[bctt tweet="Looking for some fun in your marriage? Here are 10 ways!" username="shannongeurin"]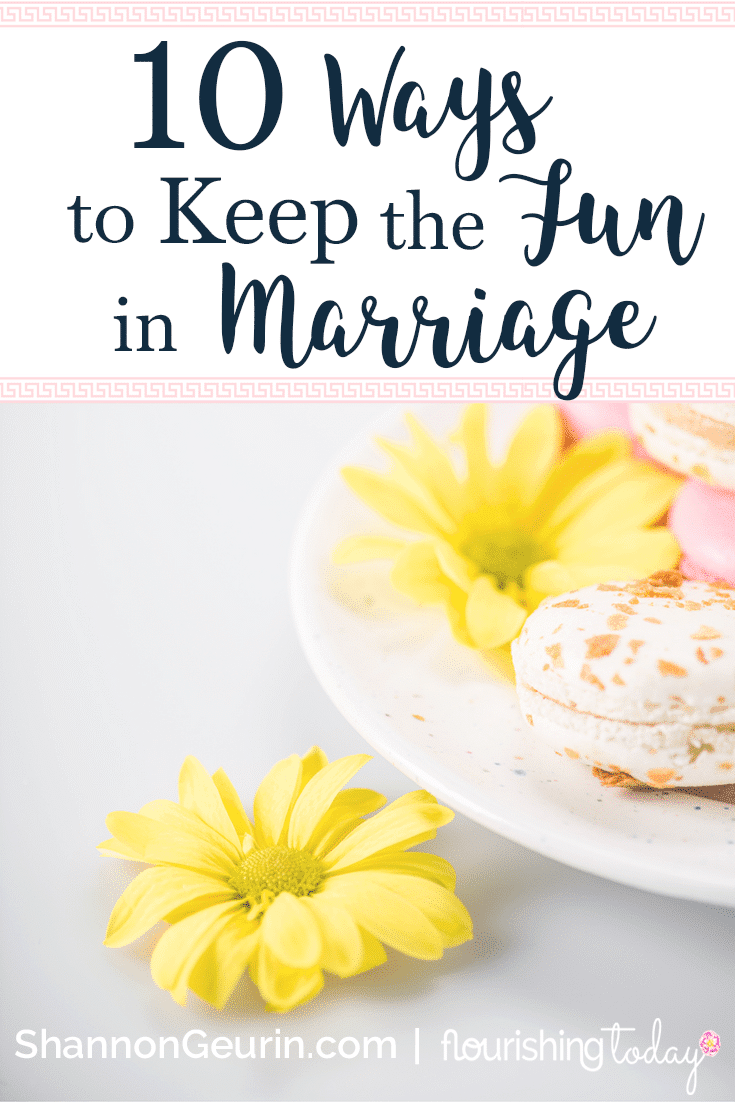 10 Ways to Keep the Fun in Marriage
Never stop experiencing new things together. When you go on that cruise, sign up for dance lessons. When you go on that beach vacation, rent some jet skis and take off.
Flirt. You know how to flirt. So, do it. This is one of my favorites.
Go on dates. Another one of my favorites. I love going to a quiet restaurant where we can talk. This is usually when we really catch up on what's going on in each of our worlds and our daughter's.
If possible, go on mini vacations together. If you husband travels, and it's feasible, go with him. We're just now able to do that because our girls are older.
Go to a concert, and dance. Get up and move yo' body. This is so fun!
Go on a bike ride.
Watch a funny movie together. Laugh together!
Enroll for dance lessons together in your town.
Go on walks together, especially when it's nice outside.
Find some favorite shows on TV and watch them together. Another fave of mine. I love doing this with John. It's kind of our thing, and we make a big deal out of watching them "together."
I'm so grateful for my husband.
We laugh, we have fun together and we live life to the fullest. We've learned to not take each other for granted and to cherish every moment as if they were the last.
[bctt tweet="You will never regret creating fun memories together in your marriage!" username="shannongeurin"]
You will never regret creating fun memories with each other.
We're memory makers.
Making memories with each other and our girls is a top priority.
When our girls were very young, someone told my husband to be purposeful in making memories, even if it meant spending money. It was one of the best pieces of advice we've ever been given.
Let's be honest, marriage isn't always laughter and roses.
It's hard. Sometimes it's really hard.
Sometimes you'll want to give up.
[bctt tweet="Have fun in your marriage on purpose!" username="shannongeurin"]
Don't.
Don't let it get to that point.
Have fun together on purpose.
Never, ever lose your sense of purpose in your marriage. I gave you some really great tips above, but sometimes having fun just means you shake things up a bit.
Go to the movies and buy that $10 bucket of popcorn and $5 cup of Dr. Pepper. Go to the yearly fair that comes to town even it means rubbing shoulders with those that may not have taken a bath in the last week or brushed their teeth. Sneak around the corner and try and scare him/her when they least expect it.
Experience new things and make traditions.
I'm always looking for new, fun things to do with John. I'd love to hear what you and your spouse do to have fun together. Share your tips below!
**You can check out more of the Building a Flourishing Marriage Series HERE.**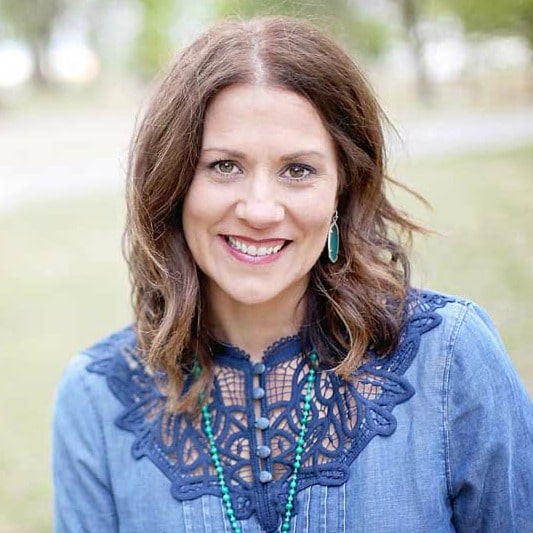 About the Author:
Shannon is fun-loving and authentic. She loves big and she loves fierce. At the top of that love list is Jesus, her husband John and her two daughters, Alex and Averee. She's a woman who has been rescued and restored. She believes every woman has a calling and Shannon has a passion to see women everywhere rise up into who God has designed them to be. Although a book is in her future, you can currently read her blog at www.shannongeurin.com.