Are you running your race to win the prize?
I asked myself this very question last week as I began reading Valerie's post Why Life is Like a Marathon.
Sometimes life can make us weary.
We may want to give up before we reach the finish line.
When times are rough or overwhelming, it can become easy to throw in the towel if we are left to ourselves.
Click To Tweet
For this very reason, God has surrounded us with people to help us, cheer us on and pick us up when we're discouraged.
Though one may be overpowered, two can defend themselves. A cord of three strands is not quickly broken.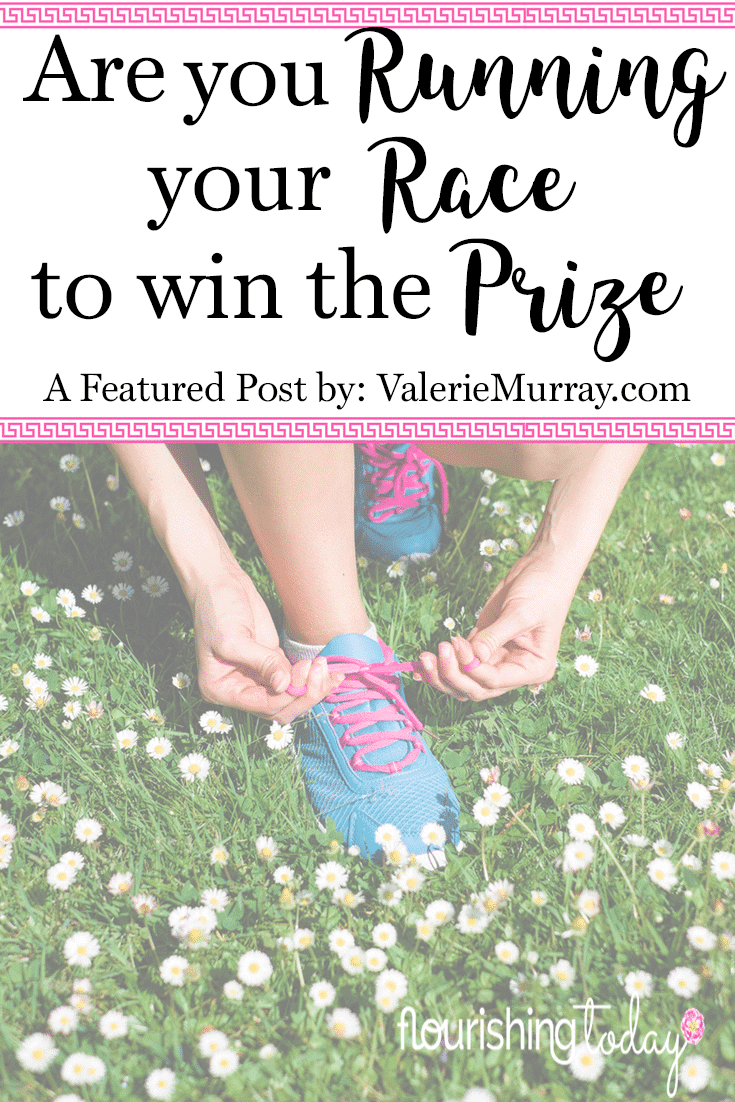 Although we are all in the same race, we're running in different lanes with different purposes. We may not be able to completely understand what others are going through, but we can have sympathy for the hardships they go through. Valerie gives us a peak into her struggles and why she runs:
We run against lonliness. Heartache.  Grief. Pain. Insecurity. Anger. Pride.

We are all runners in this race we call life.

The ringing of the alarm awakens within us the choice to decide what kind of day it will be.

Will we retreat back under the covers and hide away?

Or will we see the day as a challenge we can meet with optimistic anticipation because we realize we aren't in this alone?
Want to read more? You can check out the rest of this post HERE.
Thank you, Valerie, for encouraging us this week!! Please feel free to grab the featured button below and place it on your website.


Instructions: Select all code above, copy it and paste it inside your blog post as HTML
And now for the this weeks, linkup!
Alisa Nicaud
Website | Pinterest | Facebook | Instagram | Twitter
Carmen Brown
Website | Pinterest | Facebook | Instagram
Shannon Geurin
Website | Pinterest | Facebook | Instagram | Twitter 
Natalie Venegas
Website | Pinterest | Instagram | Twitter
[inlinkz_linkup id=718566 mode=1]